Andrew G. Kaplan
VP, U.S. Public Affairs, Takeda Pharmaceuticals USA, Inc.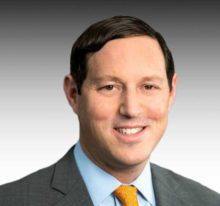 Andrew G. Kaplan currently serves as Vice President of U.S. Public Affairs for Takeda Pharmaceuticals USA, and is a member of the US Business Unit's Executive Leadership Team. In this role, Andrew is responsible for Takeda's federal and state government affairs activities including all advocacy activities with Congress, the White House and related agencies, and the legislative and executive branches in all fifty states. He also oversees engagement with third party stakeholders, and development of public policy positions as it relates to legislative and regulatory issues in the U.S.
Prior to joining Takeda Andrew worked for AbbVie where he was Vice President, Federal Government Affairs and Head of the Washington, DC office. In this role, Andrew oversaw AbbVie's advocacy before Congress, the White House, and other federal agencies. Prior to joining AbbVie, Andrew spent eight years at AstraZeneca, culminating with oversight of the Washington, DC office and management of issues related to entitlement reform and deficit reduction.
Before entering the pharmaceutical industry, Andrew held a variety of roles in support of candidates for Congress through his work at the National Republican Congressional Committee (NRCC), Republican National Committee (RNC) and other political organizations at the local, state and federal levels.
Andrew graduated from the University of Vermont with a Bachelor of Arts degree in Political Science, and currently lives on Capitol Hill in Washington, DC with his wife and three daughters.