Bridget Walsh
Vice-President, Government Affairs and Public Policy, Boehringer Ingelheim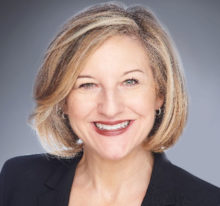 Bridget Walsh leads Boehringer Ingelheim's U.S. Government Relations and Public Policy group and heads its Washington, D.C. office. Boehringer Ingelheim, a privately held familyowned company since 1885, is one of the top 20 biopharmaceutical companies in the world with 50,000 employees world-wide. The company develops not only human pharmaceuticals but also is the second largest company globally in the development and manufacturing of animal health medicines.
Bridget joined Boehringer Ingelheim in November 2017 from Pfizer where she was Vice-President of Federal Government Relations. Prior to Pfizer, Bridget served 10 years on Capitol Hill including as Acting Chief of Staff, Deputy Chief of Staff and Legislative Director for Sen. Jon Tester (DMT) and Deputy Legislative Director and Counsel for Sen. Bill Nelson (D-FL).
In those positions, she worked with senior Leadership aides and administration officials, conducted fundraising activities and spearheaded passage of legislation on Sen. Nelson's and Sen. Tester's signature legislative issues. Throughout her tenure on the Hill, she also worked on federal campaigns: Sen. John Kerry's Florida legal team in the 2004 Presidential race, Sen. Tim Johnson's 2002 field team, and Senator Bill Nelson's 2000 travel and advance team.
Prior to her work on Capitol Hill, she was a senior litigation attorney in Chicago. Bridget is a graduate of the University of Notre Dame with a B.A. and the Loyola University of Chicago School of Law with a J.D. She is licensed to practice law in Illinois.
Bridget served on the National Women's Law Center's Leadership Advisory Committee and currently serves on the Belmont-Paul Women's Equality National Monument Board of Directors.