Chetana Rao, Ph.D.
Head, Site Strategy & Operations, Bristol-Myers Squibb, Redwood City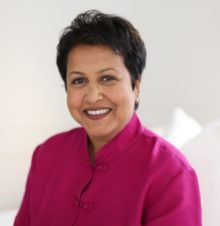 Chetana Rao heads Business & Research Operations at Redwood City and plays a central role in building a diverse and inclusive culture. She sits on the senior leadership team at Redwood City that develops the vision and strategy for the site. She represents all the Research and Early Development sites at BMS with regards to recovery post COVID-19 pandemic. As the Chief of Staff for the Senior Vice President, and Redwood City Site Head, Chetana Rao manages multiple functional areas: Finance, Accounting, Administration, and Project Management. Her responsibilities include managing & executing research, capital & service expenses, and procuring lab services & supplies as well as temporary & contract labor. She develops strong partnerships not only internally, but also externally as a conduit for state and government affairs.
Chetana is the point person and attendee for the BASIC group at the Bay Area Council, representing Bristol Myers Squibb. Prior to her current role, Chetana was the Director of Protein Engineering at Bristol Myers Squibb. She has 20+ years of experience in Antibody Drug Conjugation, Antibody Discovery, Good Laboratory Practice (GLP), Protein Chemistry, and Biotechnology. She holds a Ph.D. in Biochemistry & Molecular Biology from the University of Florida and was a post-doctoral scientist at the University of Florida and the University of California Davis. She holds numerous patents and publications for developing novel methods for bioconjugation of payload linkers, characterization of ADC therapies, and discovery of structure- function of enzymes.