Elizabeth Thompson, Ph.D.
Group Vice President, Development and External Search, Horizon Therapeutics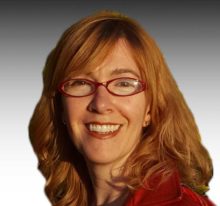 Elizabeth (Liz) Thompson, Ph.D. is a multi-faceted biopharma professional with a successful track record spanning clinical development, medical affairs, and business development. She currently serves as group vice president, development and external search at Horizon Therapeutics. In this position, Dr. Thompson is responsible for leading the growth and development of a pipeline of future therapies across multiple therapeutic areas.
Dr. Thompson joined Horizon in June of 2018 as vice president, rare disease, where she oversaw clinical development activities related to Horizon's orphan portfolio, including five marketed and pipeline products. In this role, she led significant aspects of the Biologics License Application (BLA) filing and regulatory interactions that resulted in the recent approval of TEPEZZATM (teprotumumab-trbw), ahead of its PDUFA date, for the treatment of Thyroid Eye Disease (TED). This work resulted in the first and only FDA-approved medicine for the treatment of TED, a serious, progressive and vision-threatening rare autoimmune disease – a significant milestone for Horizon R&D and most importantly, the TED patient community.
Prior to joining Horizon, Dr. Thompson was a group scientific director in pharmaceutical development at AbbVie, where she was the clinical lead for risankizumab. During her time at AbbVie, she was instrumental in developing a strategy that allowed expedited submission, accelerating filing by approximately six months. She led global regulatory discussions with FDA, EMA, Health Canada and others and served as the clinical expert for the risankizumab submission.
Before AbbVie, Dr. Thompson has enjoyed a career spanning clinical development, business development and medical communications. She has worked at Raptor (prior to Horizon acquisition), InterMune (prior to Roche acquisition) and Amgen. Dr. Thompson holds a bachelor's degree in chemistry from Harvey Mudd College and a doctorate in macromolecular and cellular structure and chemistry from the Scripps Research Institute.