George Savage M.D.
President, Windmill Partners LLC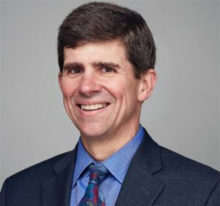 George Savage is a Silicon Valley-based entrepreneur and investor with a successful track-record of first-in-category medical product innovation. As a founder, board member and C-level executive he has successfully taken multiple revolutionary ideas through the full lifecycle from conception to funding, development, regulatory approval, commercialization and exit. Dr. Savage pioneered catheter-based minimally-invasive surgery inside the heart, proceeding from concept to FDA premarket approval in only three years. In 2014, he was named one of the 100 most inspiring people in the pharmaceutical industry by PharmaVoice. In 2016, Dr. Savage was elected a fellow of the American Institute of Medical and Biological Engineering "for innovation and medical device entrepreneurship and in advancement of transformative digital health technologies to reduce healthcare cost and improve personalized medicine."
From 2003 to 2020 Dr. Savage was Co-Founder and Chief Medical Officer of Proteus Digital Health, where he demonstrated the power of integrated digital feedback to improve outcomes for patients prescribed oral pharmacotherapy. He won a landmark FDA approval for the first drug-device combination where the innovation was integrated silicon and software rather than novel chemistry or biology.
Since 2014, Dr. Savage has served on the board of the California Life Sciences Association. He has testified to the President's Commission on Combating Drug Abuse and the Opioid Epidemic and is a frequent keynote speaker on the topic of digital health. Dr. Savage is also a member of the Boston University College of Engineering Advisory Board and the Town of Portola Valley Finance Committee.
Passionate about healthcare access in underserved environments, since 2007 Dr. Savage volunteers annually as a physician with Ethiopia ACT, meeting medical needs of the poor of Addis Ababa.
George Savage holds a BS in Biomedical Engineering (Boston University), an MD (Tufts University) and an MBA (Stanford University). He is licensed to practice medicine in California, Florida and in Ethiopia.