Jackie Colmenares, Manager, Programs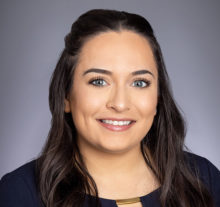 Jackie Colmenares serves as the Manager of Programs. Previously, she was Manager of State Government Relations, where she was responsible for legislative and PAC support, as well as other advocacy related duties including, implementation of strategy, member relationship development and overall business advancement of initiatives with state and local policy makers.
Jackie received her bachelor's degree in communications from California State University, Sacramento and joins us after four years with the California Association of Realtors where she served as the Political Affairs Coordinator.