Jennifer Ruddock
Senior Vice President, Strategy & Corporate Affairs, Nektar Therapeutics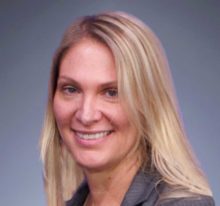 Jennifer Ruddock joined Nektar Therapeutics in 2004 and currently serves as Senior Vice President, Strategy and Corporate Affairs. In this role, Ms. Ruddock oversees and leads investor relations, business development, corporate marketing, corporate and employee communications, and public and government affairs functions.
Ms. Ruddock's professional experience spans over 25 years in biotechnology, technology and finance. Prior to joining Nektar, Ms. Ruddock held leadership roles in investor relations, financial communications and corporate marketing at a number of public companies, including Catellus Development Corporation (acquired by ProLogis) and Tumbleweed Communications (acquired by Axway). Prior to that, she worked at Montgomery Securities (acquired by Bank of America), a San Francisco-based investment bank which specialized in high technology and healthcare sectors.
Ms. Ruddock began her career in medical device sales at Curtin Matheson Scientific, Inc. (acquired by Fisher Scientific). Ms. Ruddock received her undergraduate degree in neuroscience from Colgate University in 1991.