Jonathan Muñoz, Manager, State Government Relations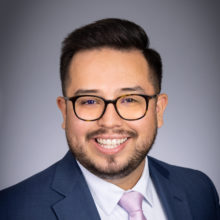 Jonathan Muñoz serves as the Manager of State Government Relations where he is responsible for legislative and PAC support. In addition to this, he also assists in various advocacy related duties including strategy implementation, membership relations, PAC development, and establishing relationships with state and local policy makers.
Jonathan comes to CLS from the California State Legislature where he served as Capitol Director to the former Vice Chair of the Assembly Committee on Housing and Community Development. Before returning to the Assembly, Jonathan worked for the California Police Chiefs Association (CPCA) as their Legislative and Communications Coordinator. During his two years at CPCA, he provided legislative support and oversaw the association's policy committees. Lastly, Jonathan is an alumnus of the Jesse M. Unruh Assembly Fellowship (2016-17) where he was placed with the Vice Chair of the Assembly Committee on Education.
Jonathan earned his Bachelor of Arts in Politics and Latin American Studies from the University of San Francisco.