Josh Brown
National Vice President, State Government Relations, Pfizer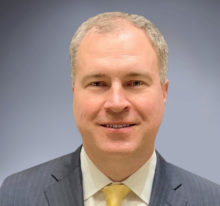 Josh Brown serves as National Vice President, State Government Relations at Pfizer. In this role, he manages a team of state government relations professionals throughout the country as well as a portfolio of state legislative issues on behalf of the company. He serves as the state lead for Pfizer to a number of external organizations including the National Governors Association, PhRMA, and BIO. He also serves on Pfizer's US Global Innovative Pharma Sales extended leadership team in his role as government affairs liaison to the commercial business. He represents Pfizer on the PhRMA State Section, where he recently served as Chair, and currently serves on the BIO State Government Relations Committee.
Josh has served in a number of external leadership roles during his nearly eleven-year tenure with Pfizer, including serving on the Board of Directors for the Business Council of Alabama and the Tennessee Chamber of Commerce, where he led the Public Affairs Committee. He also served a two-year term as Chair of the Board of Directors for Life Science Tennessee, the state's BIO affiliate.
Prior to Pfizer, Josh worked five years with Corrections Corporation of America as Senior Director of State Government Relations with responsibility for states in the South and West and operated his own lobbying and consulting business based in Nashville. Before entering the private sector, Josh worked five years in the administration of Tennessee Governor Don Sundquist, where he served in numerous capacities including as Executive Assistant to the Governor. Josh has been active in state and local politics in Tennessee for over twenty years.
Josh received his Bachelor of Arts in History and Political Science from Lipscomb University in Nashville.