Katie Peng
Chief Commercial Officer, Denali Therapeutics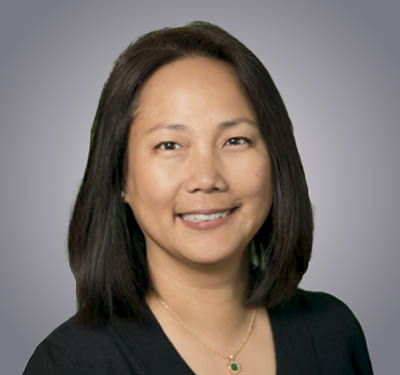 Katie Peng is Denali Therapeutics' Chief Commercial Officer responsible for building and leading
the commercial team that will bring Denali's innovative medicines to patients.
Katie previously served as the Senior Vice President, Head of the OMNI Business Unit at Genentech. She was responsible for the neurology, ophthalmology, immunology, respiratory, and rare diseases portfolio. She spent almost two decades at Genentech and Roche, holding a number of senior leadership positions. During her tenure, Katie successfully launched multiple
products in neurology, oncology, and rare disease. Between 2012-2017, she was a General Manager for Roche in Asia Pacific leading commercial and medical teams in two countries. Katie has broad U.S. and global experience that spans marketing, sales, market access, medical affairs and business planning.
Katie began her career as a research scientist at Allergan. After earning her MBA, she joined
Amgen where she held several commercial roles. Katie holds a BA from the University of California, Berkeley and an MBA from the Kelley School of Business, Indiana University