Lisa Mendoza, PhD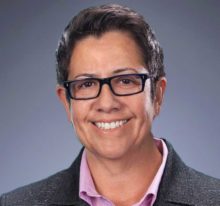 Dr. Lisa Mendoza is Director of External Innovation and Alliances based in San Francisco at Bayer's Open Innovation Center. Dr. Mendoza has worked in business development and alliance management and has established partnerships with academic and biotech researchers focused on novel therapeutics of strategic interest to Bayer for over 10 years. With a primary focus in cardiology, vascular disease and hemophilia, she has managed strategic alliances focused in benign hematology and Cardio-pulmonary indications. Most recently, she coordinated the negotiations and launch of the Alliance with Children's Hospital of Philadelphia focused on developing oral therapies for treatment of Hemophilia and oversees the alliance management of a multi-project portfolio.
Dr. Mendoza's responsibilities also include search and evaluation in the US for new therapies in Cardiology, Oncology, Gynecological Therapies, Hemostatic Disorders, drug discovery enabling technologies, cell and gene therapy and digital health solutions. She supports Bayer's CoLaborator incubator launched in San Francisco in 2012, the second largest corporate incubator globally, to engage and cultivate start-up life sciences companies aligned with Bayer's interests. She is integrated in the San Francisco Bay area life science ecosystem, serving as a mentor for emerging biotech with CLSI FAST advisory, the UCSF Entrepreneurship Center and QB3.
Prior to her role in partnering and alliance management with Bayer, Lisa has had various leadership roles on both small molecule and biologic drug discovery in the field of autoimmunity, resulting in several peer-reviewed journal publications and an Investigational New Drug submission. Lisa spent the first part of her professional career at the University of California, Berkeley, in the Immunology Division of the Molecular Cell Biology department and received her Ph. D. from the University of California in San Diego.