Melinda Richter, Emeritus
Global Head, Johnson & Johnson Innovations, JLABS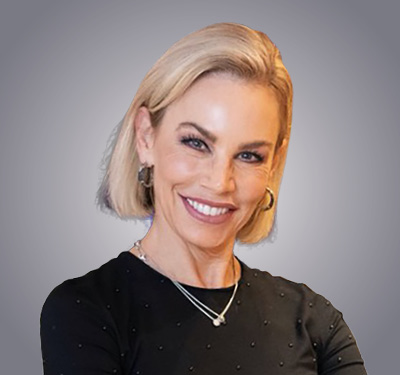 Melinda Richter is the champion for entrepreneurs and startups, who drive potential breakthrough ideas and approaches with the goal of better health for all. She founded Johnson & Johnson Innovation – JLABS, the global incubator network of Johnson & Johnson Innovation, to connect early-stage companies to critical resources, expertise and community to support their success. Of the more than 900 resident JLABS companies, 33% are female-led and 31% in the U.S. are minority-led, well above the industry average—demonstrating how important it is that the JLABS community reflects and speaks for the patients and global communities it hopes to serve.
Melinda co-leads Johnson & Johnson Innovation's integrated approach to address Diversity, Equity and Inclusion (DEI) in the early stages of a company's life––when they're creating their identity, their research focus and approach, their culture and their solutions. Johnson & Johnson Innovation seeks to create a seismic shift and sustainable change to address health disparities, starting with the seeds of healthcare innovation.
Before joining Johnson & Johnson, Melinda was Founder and CEO of Prescience International, an award-winning firm dedicated to accelerating research to the patient. Melinda founded Prescience after she had a medical emergency that left her questioning the efficiency and efficacy of the healthcare system. With the tenacity and resolve of a patient looking for a better solution, she set out to create a better model, which now forms the basis for JLABS. Prior to starting Prescience, Melinda held posts across a variety of functional areas with a global corporation, Nortel Networks in Research Triangle Park, New York, Toronto, London, Hong Kong and Beijing before arriving in San Francisco. She also raised capital and secured large corporate deals for companies in both the life science and technology space.
Melinda holds a B.Comm from the University of Saskatchewan in Canada and an MBA from INSEAD in France. Melinda is Board Chair Emeritus and board member of California Life Sciences (CLS), a board member of BIO's Technology Transfer Committee, a board member of The ESSEC International Advisory Board, and a member of the National Cancer Advisory Board Ad Hoc Working Group of the National Cancer Institute Small Business Innovation Research Program.