Metro Pacific Investments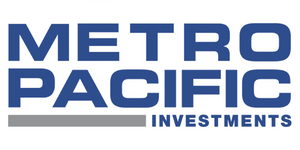 Metro Pacific Investments is a leading infrastructure holding company with a diverse set of assets held through their operating companies. Through acquisitions and strategic partnerships, they seek to create value by upgrading infrastructure, improving operational efficiency, increasing customer coverage and working closely with regulators and other partners in government.
Through their operating companies, they strive to deliver high quality and affordable services for customers, provide safe workplaces and merit-based opportunities for employees and generate reasonable returns for business partners and investors. On a daily basis, their operating companies are making a difference, powering commerce and households, connecting people and places, delivering clean and safe water, and making world-class standards of healthcare available to all.
California Life Sciences members receive 10% discount on services.