California Life Sciences Launches "Servier FAST Discovery Award" for entrepreneurs
Back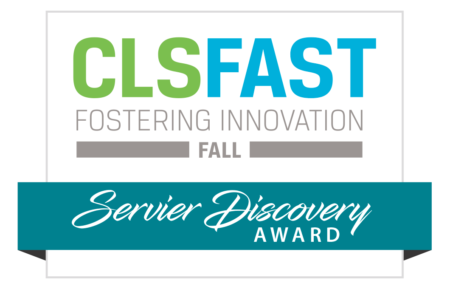 FOR IMMEDIATE RELEASE: June 24, 2022
San Francisco, San Diego, Los Angeles, Sacramento, Calif. – As part of a new partnership between California Life Sciences (CLS) and Servier, we're calling on early-stage life sciences companies in California to compete for the new, Servier FAST Discovery Award.
We're looking for companies and academia who are developing innovative therapeutic approaches in the following disease areas:
Oncology
Auto-immune diseases
Genetically driven neurodegenerative and movement disorders
The winner of the Servier FAST Discovery Award will be selected to participate in the CLS FAST Fall cohort—a program that matches entrepreneurs with a custom team of advisors for intensive team review.
"This collaboration offers a great opportunity for California-based innovators and disruptors in earlier stages to get on the radar of a potential licensing or exit partner by applying to this call," said Sibylle Hauser, executive director of Innovation Services at CLS.
"Our partnerships' philosophy is about accessing innovative new therapeutic solutions to meet patient needs," said Christophe Thurieau, executive director of Servier Research.  "Starting a collaboration with California Life Sciences, a leading life science organization in the US, is definitely inspiring. Networked innovation without barriers is crucial for serving patients' unmet needs even more effectively and rapidly. Agile methods to accelerate R&D programs are based on synergies and teamwork."
Applications are due Monday, July 8. Click here for more information and to apply.
California Life Sciences (CLS) is the state's most influential and impactful life sciences membership organization, advocating for the sector and its diverse innovation pipeline. For more than 30 years, CLS has served the community by supporting companies of all sizes, from early-stage innovators and startups to established industry leaders in the fields of biotechnology, pharmaceuticals, and medical technology. CLS also works closely with universities, academic and research institutions, the investment community, and other critical partners that promote this vibrant sector. With offices in South San Francisco, San Diego, Sacramento, Los Angeles, and Washington DC, CLS works to shape public policy, improve access to breakthrough technologies, educate lawmakers, and advance equity within our ecosystem by championing innovative solutions for some of the most pressing challenges of our times. In doing so, CLS fulfills its mission to protect and nurture California's life sciences industry, empowering discoveries that lead to healthier lives around the world.
Servier is a global pharmaceutical group governed by a Foundation. With a strong international presence in 150 countries and a total revenue of 4.7 billion euros in 2021, Servier employs 21,800 people worldwide. Servier is an independent group that invests over 20% of its brand-name revenue in Research and Development every year. To accelerate therapeutic innovation for the benefit of patients, the Group is committed to open and collaborative innovation with academic partners, pharmaceutical groups, and biotech companies. It also integrates the patient's voice at the heart of its activities. A leader in cardiology, the ambition of the Servier Group is to become a renowned and innovative player in oncology. Its growth is based on a sustained commitment to cardiovascular and metabolic diseases, oncology, neuroscience, and immuno-inflammatory diseases. Servier has experienced exponential growth since opening its doors in the United States in 2018, quadrupling its oncology portfolio from one to five assets in less than four years. More information: www.servier.com