Confronted with shortage of media bags, Nucleus Biologics started designing and manufacturing their own
Back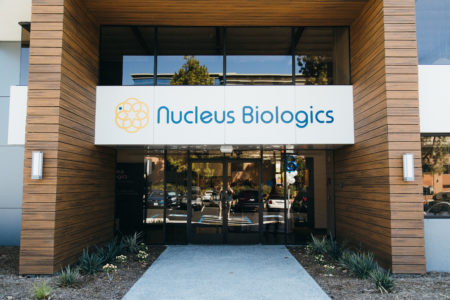 Prior to the COVID-19 pandemic, the biologics revolution had already taken a significant toll on the global biologics supply chain–particularly due to the rapid growth of the cell and gene therapy industry.
When demand for the research supplies necessary to study COVID-19 skyrocketed, it triggered a bottleneck and overwhelmed an already stressed system. These shortages were further exacerbated when the Defense Property Accountability System (DPAS) reallocated inputs along the US supply chain to assist in vaccine production. Consequently, by January 2021, the raw materials necessary for cell and gene therapy development had become incredibly backlogged. Companies stopped accepting new customers and 12-month lead times became normal. With many therapy providers locked into sole-source solutions, especially for cell and gene therapy culture media, those in need of supplies were stuck. Without knowledge of the components in these products, they were unable to find replacements or second-source suppliers.
Amidst these circumstances, and with increasing demand for their products, Nucleus Biologics was forced to confront a shortage of media bags. They had previously relied upon a large supplier. However, as their supplier's production resources were consumed by DPAS, lead times for necessary bag supplies stretched to 30, and in some cases, 60 weeks. These bags are critical to delivering sterile, high quality custom media formulations to Nucleus Biologics' customers.
Consequences extend beyond therapy developers, as delays in necessary supplies slow the availability of treatments for patients. For Nucleus Biologics, it was clear that sole-source vendors are a glaring weak spot in the delivery of life-saving therapies. 
As a result, Nucleus Biologics decided to design and manufacture their own media bags and look for a second supplier. They forged a strategic partnership with a small supplier who could better serve their needs. Collaborating with the Nucleus team, the new supplier rsponded with a greater degree of flexibility, precision, and quality. Furthermore, ownership of the bag design would allow Nucleus Biologics to seek out second-source suppliers should the need arise. Thus, in pursuing new avenues for supplier relationships, Nucleus not only ameliorated their imminent lack of raw materials, but also helped to reduce the risk of future supply chain shortages.
Although the search for a new supplier began out of necessity, the challenge presented a unique opportunity to rethink their supply chain holistically. Nucleus Biologics began actively searching for ways to incorporate similar redundancy and risk mitigation efforts in other aspects of their supply network by diversifying their supply chain.
The strategies Nucleus Biologics employed to navigate their bag shortage reflect the same model they encourage their customers to employ. The unique business model they bring to custom media, one founded upon full transparency and customer ownership of their formula's IP, helps scientists regain control. Transparency allows for easier manipulation and optimization of the cell culture media- which can have a profound impact on yield and potency of their cells.  Individual ownership also means that customers have a more differentiated and scalable product and can always get their media from a second source.
It is time we move to new models of delivering life-saving therapies and rethink the paradigm of supply chain resiliency. Risk diversification and reduction of proprietary, individually sourced supplies can help balance costs with greater supply chain resiliency. Ultimately, this removes obstacles to fast and consistent production of novel therapies, protecting industry players and patients alike.