Niquette Hunt
CEO, Co-Founder and Board Chair of Candesant Biomedical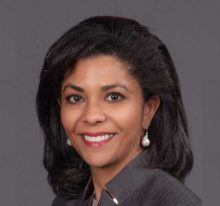 Niquette Hunt is the CEO, Co-Founder and Board Chair of Candesant Biomedical, a clinical stage medical device company. She is responsible for defining the overall technology, product and positioning of the company and its lead product, CDX-101. Through CDX-101, Candesant will create and redefine the sweat control category by developing and eventually launching an effective, non- invasive, no-downtime in-office procedure that will be affordable to the consumer and highly profitable to the physician. Ms. Hunt has raised over $9 million in capital and managed P&L efficiently to achieve FDA filing on funds raised.
Ms. Hunt has more than 20 years of business leadership experience across multiple consumer and healthcare categories. During her career, she has earned a reputation for strategic excellence, innovative thinking and integrity.
Leadership
Founded Candesant Biomedical in 2016 raising sufficient seed capital to demonstrate clinical efficacy; leveraged data to successfully raise Series A while maintaining single largest share position in the
Led with strategic vision to clearly establish the positioning for the product portfolio of Revance Therapeutics; clearly differentiated these product candidates versus market leader, Botox®.
Commercial lead on successful IPO (Revance Therapeutics, 2014); Raised over $250 million in IPO and subsequent follow-on financing six months
Product Development Expert
Ms. Hunt draws upon classical strategic positioning training from Procter and Gamble and breadth of experience in multiple therapeutic categories (dermatology, diabetes, ophthalmology, and respiratory care) to develop and launch successful products:
Leveraged clinical and regulatory expertise to define and execute a successful regulatory strategy for
Redefined the product profile for Intuity Medical (developers of blood glucose monitoring system).
Successfully launched over twenty
Brand Strategist and Growth Expert
Revenue and P&L responsibility for several category leading brands (Lubriderm, Benadryl, Head and Shoulders); drove share, revenue and profitability of all brands
Reduced overall cost per sale from over $300 to $70 and improved sales conversion rates from 7% to 20% for Amira Medical (developers of the first alternate-site blood glucose monitor; sold to Roche Diagnostics).
Board Experience
CEO and Board Chair, Candesant Biomedical (2015-present) – Raised Series A financing (led by Polaris Partners). Built the critical foundational elements for long-term shareholder value by defining product, financing, and commercialization strategies for the company. Identified and recruited two independent directors with expertise in technical/regulatory affairs and business development strategy.
Board Member and Program Committee Chair, New Door Ventures Youth employment organization (2001-present) – Led the CEO search for two different CEOs (in 2003 and 2019); Board lead for strategic planning process that delivered ten-fold growth in clients served over the course of five years.
Senior Vice President, Commercial Development, Revance Therapeutics (2009-2015) – Provided insight and guidance to the Board of Directors during the IPO process, including banker selection, revenue modeling and proactive relationship building with investors.