Paulo Simas
Chief Creative Officer, W20 Group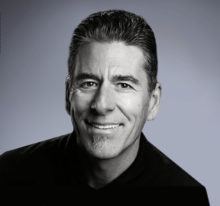 Paulo is a creative and business strategy professional with over 25 years of agency experience. He is Chief Creative Officer for W2O Group. As a lifelong creative and entrepreneur, Paulo is equally skilled at riffing about campaigns with his team as he is at sitting down with the C-Suite to map out a business model fueled by his deep understanding of analytics.
His knowledge spans healthcare, technology, and consumers, which gives him unique insights into behavioral change. He understands which story or promise will have the most impact, then leverages the data that will unearth the brand's truth that is most relevant to its audience. He has launched over 100 brands and believes deeply in creating "tribes" to deliver the right narrative that will amplify a brand's potential. Additionally, his long-standing relationships in the VC and investment community provide him with greater insight in how to translate inflection points at every stage of the commercial journey.
Paulo previously founded the branding agency ODA, which was acquired by W2O Group in 2009. At ODA, Paulo served as the President and Chief Creative Officer for the agency while also leading business development. He has won dozens of international and industry awards by creating eye-catching work for luminary clients such as Covidien, Cardinal Health, Coravin, Gallo, Medtronic, Oracle, Qualcomm Life, CVS Health, Wente, Proteus, GSK, and Edwards.