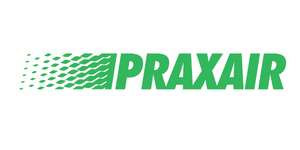 Praxair, Inc. was an American worldwide industrial gases company. It was the largest industrial gases company in North and South America, and the third-largest worldwide by revenue. In 2018 it merged with Linde AG to form Linde plc.
Linde is a leading global industrial gases and engineering company with 2019 sales of $28 billion (€25 billion). We live our mission of making our world more productive every day by providing high-quality gases, technologies and services which are making our customers more successful and helping to sustain and protect our planet.
The company serves a variety of end markets including chemicals & refining, food & beverage, electronics, healthcare, manufacturing and primary metals. Linde's industrial gases are used in countless applications, from life-saving oxygen for hospitals to high-purity & specialty gases for electronics manufacturing, hydrogen for clean fuels and much more. Linde also delivers state-of-the-art gas processing applications to support customer expansion, efficiency improvements and emissions reductions.
California Life Sciences members receive a 5% annual cash back rebate with agreement.