Terry Rosen, Ph.D.
Chief Executive Officer, Arcus Biosciences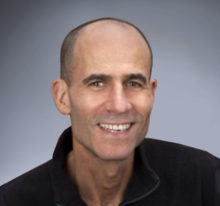 Terry has been leading successful drug discovery and development organizations in the biotechnology and pharmaceutical industries for over 30 years. In 2015, he co-founded Arcus Biosciences, a drug discovery company focused on the treatment of cancer by blocking tumor-induced immunosuppression. Previously, he was co-founder and CEO of Flexus Biosciences, a company created to develop small-molecule drugs to reverse tumor immunosuppression, which was acquired by Bristol-Myers Squibb early in 2015 for $1.25 billion. Prior to Flexus, Terry served as Vice President, Therapeutic Discovery (TD) at Amgen and as the site head for Amgen South San Francisco, having joined Amgen with the acquisition of Tularik in 2004. He was named Amgen Washington site head in 2006, transitioned to a leadership role heading Chemistry Research and Discovery in 2007 and became the head of Protein Sciences in 2011. He and his leadership team were responsible for the creation of the TD organization, a group of 550+ staff responsible for all of Amgen's large and small molecule drug discovery efforts.
Prior to joining Amgen, Terry held several executive positions at Tularik, including Executive Vice President, Operations, Vice President, Research Operations, and Vice President, Medicinal Chemistry. He has also held scientific and management positions at Pfizer and Abbott Laboratories. Terry serves on the Salk Institute Board of Trustees, the leadership committees of the University of Michigan Undergraduate Research Opportunity Program and Life Sciences Institute, the Berkeley Chemistry Advisory Board, the Caltech Biology & Bioengineering Chair's Council and the Board of the California Life Sciences Association.