Wendye Robbins, MD
President & CEO, Blade Therapeutics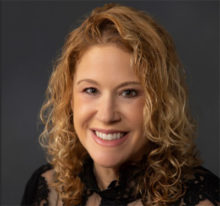 Wendye is a biopharmaceutical entrepreneur with extensive operational and team building experience. She has made a career of building companies from the ground up. She co-founded early biopharmaceutical companies NeurogesX, Inc. (NASD: NGSX, sold to Acorda Therapeutics), Limerick BioPharma, Labrys Biologics (sold to TEVA 2014), and Blade Therapeutics.
Wendye has functioned as an outside advisor to investors and in this capacity served as development advisor to Rinat Neurosciences, supporting the 2006 Pfizer acquisition. She also managed diligence and development planning to enable spinout of a former Rinat / Pfizer biologic asset into Labrys Biologics. She has been a scientific and strategic advisor to many entrepreneurs, nascent biotechs, and pharmaceutical companies. Her expertise includes small and large molecule development from discovery through translational research through the clinic.
Wendye received her BS from the Haas School of Business, University of California, Berkeley and her MD from the Medical College of Pennsylvania. She completed postgraduate training in internal medicine at the Hospital of the University of Pennsylvania and in anesthesiology and pain at the Johns Hopkins University Medical Institutions. She served as Assistant Professor of Anesthesiology at UCSF from 1995-2000 and has been teaching faculty at the Stanford University School of Medicine since 2002. She is board certified in anesthesiology.