Yamilex Peña, DEI Project Manager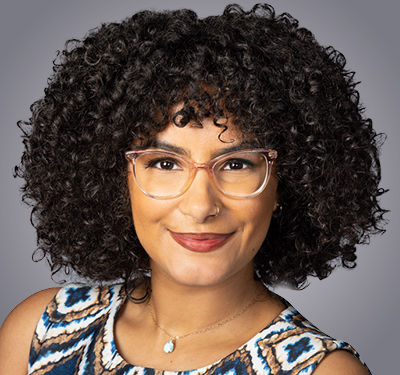 Yamilex Peña is a Dominican-American creative who centers her roots and the Black Diaspora in her work. She joins CLS as the Program Coordinator for the Racial & Social Equity Initiative. She brings her skills in design, program development and community outreach. Previously, she worked in Texas for Lubbock County's Private Defender's Office and AmeriCorps. She led community outreach programs focused on public defense emphasizing mental health care. Yamilex has a BA in Global Studies with a concentration in Conflict, Justice, and Human Rights from Loyola University Maryland. She created Mosaic: A Women of Color Initiative, Loyola's first student organization that provides resources, support, and encouragement for gender non-conforming, transgender, and women of color.
Yamilex is a certified trauma-informed yoga instructor and mediator, intentionally incorporating embodied care in organizational spaces. She is interested in people-centered policies that uplift historically excluded populations in the Life Sciences industry.