High School science prodigy wins California Life Sciences 2023 Bay Area BioGENEius Challenge
Back
SOUTH SAN FRANCISCO, Calif. – California Life Sciences (CLS) on Friday named Harker School 11th grader, Ella Lan, the first-place winner of the CLS 2023 Bay Area BioGENEius Challenge—the premier competition for high school students that recognizes outstanding research and innovation in the biotechnology field. Lan wins $2,000 and will showcase her research at the CLS Innovation Showcase in June.
Lan was selected for her research project, Performer: A Novel PPG to ECG Reconstruction Transformer for a Digital Biomarker of Cardiovascular Disease Detection. Second place went to Harker School 9th grader, Lily Shi, followed by third-place winner Sasha Masson, Harker School 11th grader.
Honorable Mentions included Adrit Rao, Palo Alto High School 10th grader, Sanskriti Singh, BASIS Independent Silicon Valley 11th grader, and Kennesha Garg, American High School 11th grader.
"It was awe-inspiring to witness such a high caliber of innovative research and professionalism from these students," said Stacey Bowlin, Senior Vice President, Industry Engagement & Marketing. "This is our mission at work—to support and uplift the next generation of leaders in the life sciences and give them opportunities to accelerate their growth. Their talent is remarkable and gives us hope in the breakthroughs of the future."
The competition was sponsored by Amgen, and the students had the opportunity to tour Amgen's new state-of-the-art facility in South San Francisco.
"The Bay Area BioGENEius Challenge continues to highlight some of the Bay Area's most remarkable high school student researchers," said Jason DeVoss, Executive Director, Oncology Research and Deputy Site Head at Amgen San Francisco. "I'm so impressed by the projects these young students presented, and I'm confident that their creativity, scientific knowledge, and passion will help them excel in future scientific careers."
More than 60 students applied to this year's challenge, and 30 students were chosen to compete.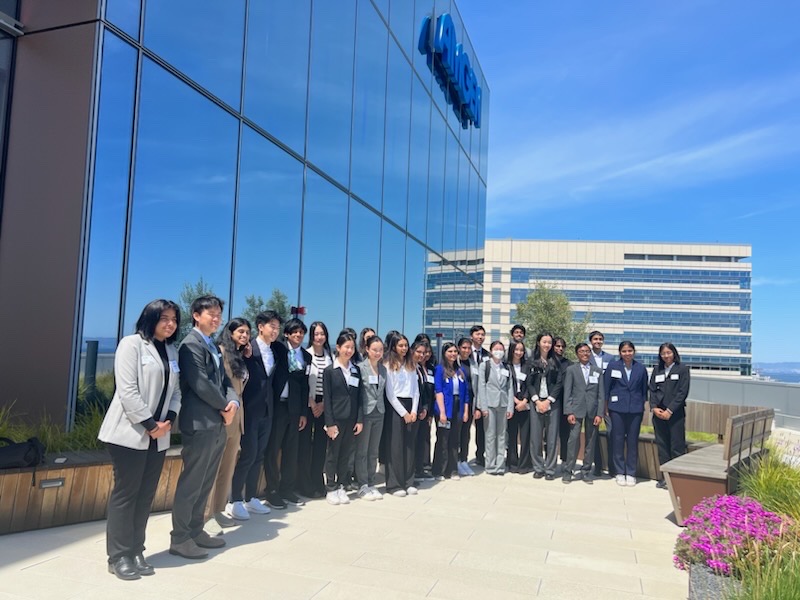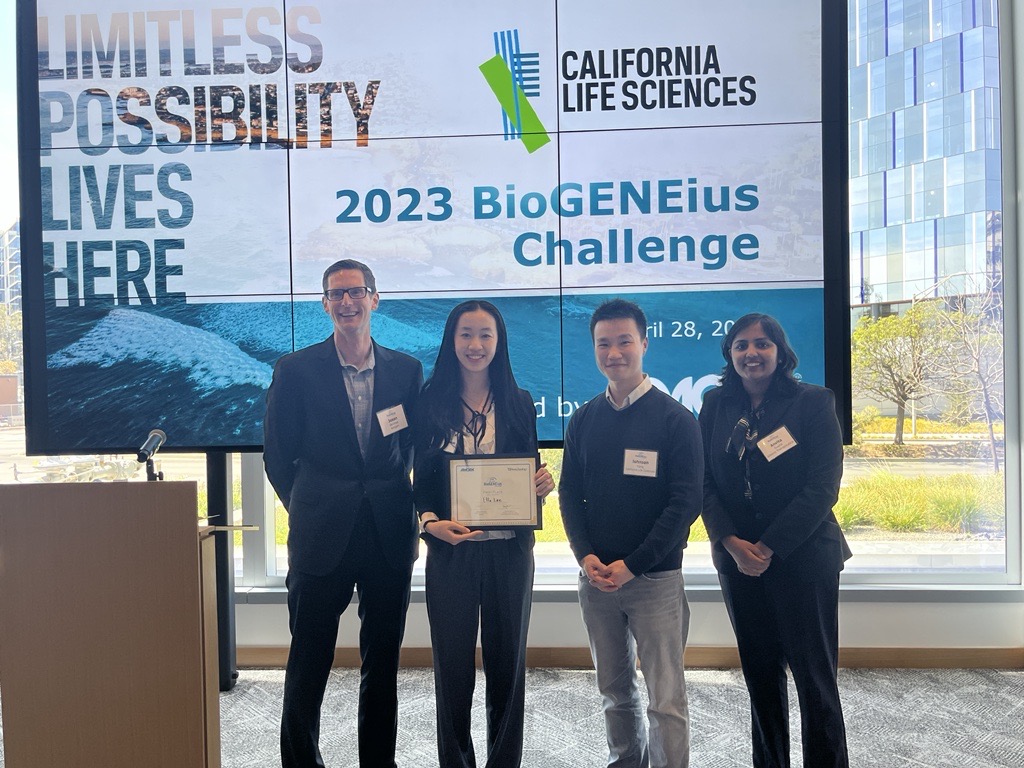 About California Life Sciences: California Life Sciences (CLS) is the state's most influential and impactful life sciences membership organization, advocating for the sector and its diverse innovation pipeline. For more than 30 years, CLS has served the community by supporting companies of all sizes, from early-stage innovators and startups to established industry leaders in the fields of biotechnology, pharmaceuticals, and medical technology. As integral components of a healthy and collaborative ecosystem, CLS also works closely with universities, academic and research institutions, the investment community, and other critical partners that promote this vibrant sector. With offices in South San Francisco, San Diego, Sacramento, Los Angeles, and Washington DC, CLS works to shape public policy, improve access to breakthrough technologies, educate lawmakers, and advance equity within our ecosystem by championing innovative solutions for some of the most pressing challenges of our times. In doing so, CLS fulfills its mission to protect and nurture California's life sciences industry, empowering discoveries that lead to healthier lives around the world. #WeAreCaliforniaLifeSciences