As a partner in your mission, we offer public policy advocacy, local and national cost savings partnerships, and a portfolio of programs and events that support engagement, entrepreneurship, education and career development. Join us.
Membership Dues Structure
When you become a California Life Sciences member, you gain access to a diverse member-base that represents the world's largest life sciences companies and the most promising entrepreneurial start-ups, and includes research and academic institutions, investors, service partners, and the full spectrum of emerging life sciences clusters.
Corporations or other entities that use life sciences or related technologies for research and development of products or information.
Funding <$5M; fewer than 12 employees; pre-commercial:

Revenues <$100 Million: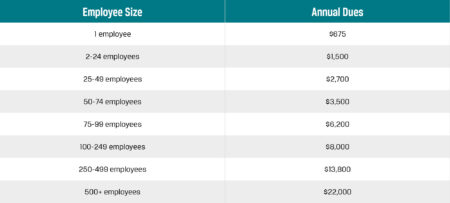 Revenues >$100 Million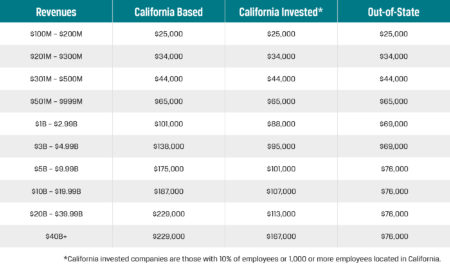 Academic, Research, Government, Non-Profits: Includes universities, community colleges, private research institutions, government agencies, and other non-profit organizations.

CLS is building a community of unlimited possibilities, where innovation thrives because our members work together to bring hope through innovation, hope that heals, hope that cures and hope that provides a brighter future for all of us. This community is a vibrant and diverse collection of people and companies that work together to deliver on those promises.
A key element of that innovation is supported through our service provider network. CLS service providers represent companies who support our racial and social equity efforts, STEM education and entrepreneurial programs, providing thought leading content and ensuring our member companies have access to the very best solutions at the very best prices.  CLS has levels of partnership available to ensure all companies have the opportunity to support our life sciences community.
Service Provider Membership (Published Dues): Service Providers are the backbone of innovation in the life sciences. These companies know just how important a robust, reliable and connected supply chain is to the life sciences ecosystem. For companies interested in being more engaged with our community we offer Strategic and Sustaining Partnerships.
Strategic Partner (Dues + Sponsorship): Strategic Partners are more than just companies who offer a product or service; they understand that innovation must be fostered and are willing to invest in our members by sponsoring CLS events. This level of commitment includes the benefits of the service provider membership tier plus additional support from our business development and programs teams to ensure sponsorship dollars have maximum impact.

Interested in Becoming a California Life Sciences Member? Contact Us Today.
Please note: California Life Sciences memberships are offered at the company and organizational levels; we do not currently offer individual memberships at this time. Once your company is a California Life Sciences member, all employees within the company are also members. See all benefits of membership here.



CLS membership is available only to bona fide organizations that support the growth and development of the life sciences, and to organizations with public policy positions and business practices that are generally consistent with CLS's mission, reputation, and policies and principles in support of innovation, including intellectual property, as determined by the CLS Board. CLS reserves the right to review applications for membership to confirm that the applicant meets these criteria for membership. CLS may, in its sole discretion, reject an application for membership or elect not to renew a membership.
Mergers and Acquisitions Policy: When two member organizations merge, dues will be the larger dues plus 75% of the smaller dues in the first year, 50% in the second year, and 25% in the third year.  Standard dues will apply in the fourth year.