Sam Chung, Vice President, State Government Relations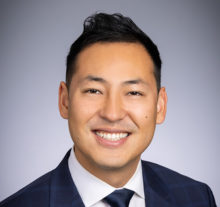 Sam Chung is a seasoned organizational leader with over 13 years of experience in statewide strategy, advocacy, campaigns, and political communication. Prior to joining California Life Sciences, Sam served as chief of staff for a California State Assemblymember, where he built and managed dynamic legislative, political, and fundraising teams and operations. In addition to public service, Sam was the manager of public relations at the Western States Petroleum Association, where he led advocacy strategy in California, Oregon, and Washington.
In 2016, Sam Chung was named top 40 under 40 Asian Americans in Politics and Public Affairs in the U.S. and was also part of an eight-person delegation to represent the American Council of Young Political Leaders in Argentina. Sam received his Master's in Public Administration at USC, where he graduated summa cum laude.