MedTech Color Partners with California Life Sciences to Launch the FAST Advisory Program, MedTech Color Track
Back
MedTech Color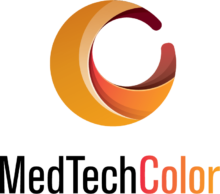 , a non-profit organization with a mission to advance the representation of persons of color in the medtech industry, has partnered with California Life Sciences (CLS), the state's most influential and impactful life sciences membership organization, to launch a MedTech Color Track as part of the Fall FAST program. Founded in 2013, FAST provides select early-stage startups and academic researchers with intensive team review and coaching to perfect their business model and create a compelling commercialization strategy.
California Life Sciences selected Dr. Jose Morales, founder of JUAD NextGen, from the 2021 MedtechColor Pitch Competition for the 12-week customized advisory program. The MedTech Color (MTC) Annual Pitch Competition, aims to celebrate innovative ideas from early-stage start-up companies who have raised less than one million dollars – providing finalists with not only direct funding, but mentorship from medtech industry leaders.
Dr. Morales, is pioneering the next generation of neuroendovascular theranostic devices for neurological disorders and diseases. The device addresses clinical unmet needs where the harm-to-benefit ratio of invasive diagnostics and therapeutics impacts the threshold to clinically indicated and timely treatment, resulting in delays to definitive therapy and adversely impacting long-term outcomes.
As part of the Fall 2021 FAST cohort, Dr. Morales will receive customized coaching and intensive team review as well as the opportunity to present to a distinguished audience of potential investors and collaborative partners at the FAST Closing Showcase taking place on December 2, 2021.
"The FAST MedTech Color track sprang out of a powerful partnership with California Life Sciences aiming to address industry disparities by funding early-stage startups helmed by Black and Brown leaders," said Kwame Ulmer, founder of MedTech Color and Principal at Ulmer Ventures. "JUAD NextGen is an innovative company with the potential to transform the neurological diagnostics industry and we look forward to seeing this program advance JUAD's path to commercialization, enabling them to improve the lives of those living with neurological conditions."  
"We are pleased to make the connection with MedTechColor, which has important ties to innovative medtech companies led by BIPOC founders," said Julie Harness, PhD, Sr. Director of Innovation Services at California Life Sciences. "We look forward to bringing more of these founders into the FAST community to connect with the expertise, networks and resources that will help them build successful companies based on their cutting-edge technologies."
The FAST MedTech Color track is part of the California Life Sciences' Racial and Social Equity Initiative, a unified effort to increase access for historically excluded Black, Indigenous and other People of Color (BIPOC) populations in California.
About California Life Sciences (CLS)
California Life Sciences (CLS) is the state's most influential and impactful life sciences membership organization, advocating for the sector and its diverse innovation pipeline. For more than 30 years, CLS has served the community by supporting companies of all sizes, from early-stage innovators and startups to established industry leaders in the fields of biotechnology, pharmaceuticals, and medical technology. As integral components of a healthy and collaborative ecosystem, CLS also works closely with universities, academic and research institutions, the investment community, and other critical partners that promote this vibrant sector. With offices in South San Francisco, San Diego, Sacramento, Los Angeles, and Washington DC, CLS works to shape public policy, improve access to breakthrough technologies, educate lawmakers, and advance equity within our ecosystem by championing innovative solutions for some of the most pressing challenges of our times. In doing so, CLS fulfills its mission to protect and nurture California's life sciences industry, empowering discoveries that lead to healthier lives around the world. #WeAreCaliforniaLifeSciences
About MedTech Color
MedTech Color is dedicated to increasing and promoting diversity and inclusion across the medtech ecosystem. Native American, Asian, Hispanic, and Black and Brown professionals and students are especially welcome and encouraged to participate. Through community building, thought leadership, and driving clinical trial enrollment of patients from under-represented groups, MedTech Color is working to increase the number of people of color who enter the medtech community and add tangible value to the medtech network. MedTech Color operates as a 501(c)(3) nonprofit organization, incorporated in California.