Alberto Zacarias
Head of Strategic Management, AbbVie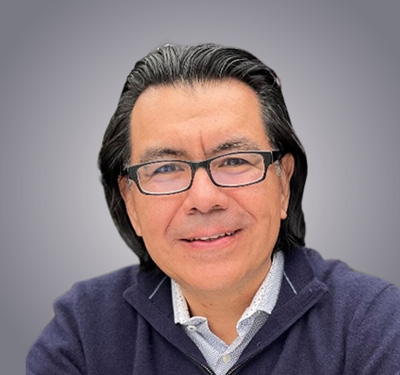 As head of AbbVie Bay Area Strategic Management, Alberto partners with other members of the Bay Area Leadership Team (BALT) to define and advance the goals, mission, and culture of AbbVie in the Bay Area. He also works collaboratively with the management team and employees from all AbbVie functions (corporate, operations, R&D, etc.) to resolve any issues that pertain to the strategy and operations of AbbVie in the Bay Area. In addition, Alberto establishes strong working relationships and partnerships with key organizations in the Bay Area biotech community to ensure that AbbVie is an active member of the community and recognized as a leading biopharmaceutical company in the Bay Area.
Prior to taking this role, Alberto was Site Head for AbbVie Redwood City, a state-of-the-art AbbVie R&D center focused on the discovery and early development of novel cancer therapies. As Site Head, Alberto was responsible for defining and advancing the mission, vision, goals, and culture of AbbVie Redwood City. Furthermore, Alberto was also responsible for resolving any management and operational issues at the site. Earlier in his career at AbbVie, Alberto was Director of Innovation for AbbVie Biotherapeutics, Inc., an AbbVie Oncology Biotech company that operated semi-independently from the rest of AbbVie.
Prior to joining AbbVie, Alberto was President and founder of the Zantos Group LLC, a biopharmaceutical business consultancy providing strategic marketing and portfolio management advice to pharmaceutical and biotechnology startups. Before founding the Zantos Group, he held positions of increasing responsibility in new product planning, strategic marketing, portfolio management and strategy at Searle Pharmaceuticals (now Pfizer), ALZA Pharmaceuticals, Johnson & Johnson, and Nektar Therapeutics.  Alberto has an MBA from the University of Chicago in Finance and Marketing, and an MS and BS in Engineering from Boston University.