Chétna Rao, Ph.D.
Head, Global R&ED STEM Strategy, Bristol-Myers Squibb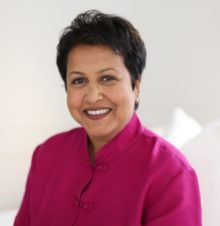 Chétna Rao is the head of Global R&ED STEM Strategy at Bristol Myers Squibb, playing a central role in building a diverse and inclusive culture to build the talent pipeline for the next generation of innovative scientists. As the Global R&ED Head, she oversees STEM initiatives across the R&ED landscape.
Chétna co-chairs the R&ED BMS STEM Council and was instrumental in launching BMS STEM programs here in the Bay Area, California. Chétna supports local students from elementary school through graduate school by creating opportunities that help expose students to STEM subjects, ignite and sustain their curiosity about science, and provide resources to help them pursue academic and career interests in STEM. The programs aim to nurture the next generation of young scientists while also providing access to equal opportunities for students in historically excluded communities who have a passion for science. Chétna also spends her time mentoring girls and young women to empower them to understand their true potential and ensure girls and women of all ethnicities and races have a level playing field for opportunities to showcase their talent. She gives back to communities by volunteering at, and obtaining grants for, a local food bank that provides meals to those in need.
Prior to this role, Chétna was the Head of Site Strategy and Operations for the Redwood City and San Francisco sites at Bristol Myers Squibb in California. Preceding to the operations role, she was the Director of the Protein Engineering group at Bristol Myers Squibb and has 20 plus years of experience in Antibody Drug Conjugation (ADC), Antibody Discovery, Protein Chemistry, and Biotechnology. She holds a Ph.D. in Biochemistry and Molecular Biology from the University of Florida and was a post-doctoral scientist at the University of California Davis. Chétna holds numerous patents and publications for developing novel methods for bioconjugation of payload linkers, characterization of ADC therapies, and discovery of structure-function of enzymes. In her role, as a scientist, she contributed to the approval of three drugs: Bexxar™, Yervoy™, and Opdivo™.