Erik Harris
Chief Commercial Officer and Executive Vice President, Ultragenyx Pharmaceutical Inc.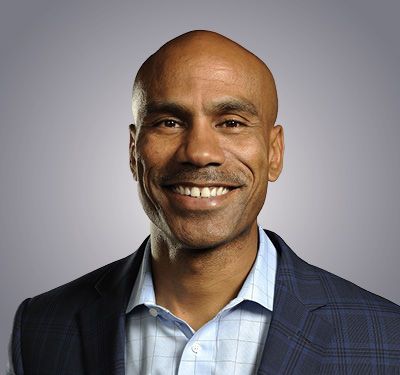 Erik Harris currently serves as Executive Vice President and Chief Commercial Officer and is also a member of the executive leadership team at Ultragenyx Pharmaceutical, Inc. In this role, he is responsible for all commercial operations in North America, Europe, Latin America, and Asia Pacific.  He joined Ultragenyx in 2017 as Senior Vice President, Head of North America Commercial Operations, and was promoted to Chief Commercial Officer in June 2019.
Prior to joining Ultragenyx, Erik spent six years at Crescendo Bioscience, a subsidiary of Myriad Genetics, Inc. At Crescendo, he held various leadership positions, most recently as Vice President of Commercial. Earlier in his career, he held increasing roles of responsibility in the commercial organizations at Intermune, Inc, Elan Pharmaceuticals, Inc., Genentech, Inc., and Bristol-Myers Squibb Company. To begin his professional career, he served on active duty as a Mission Commander in Naval Aviation and Congressional Fellow for the Department of Defense eventually achieving the rank of Lieutenant Commander after graduating from the United States Naval Academy with Bachelor of Science.  He has also received his Master of Business Administration from the Wharton School of Business, University of Pennsylvania.
Erik resides in Oakland, CA with his wife Gillian and remains active in the community.  He has served on the boards of the Impact Young Lives Foundation, Skyline Lacrosse Club, Conservation Society of California and Oakland Zoo.