Evan Dorner, Director, Federal Government Relations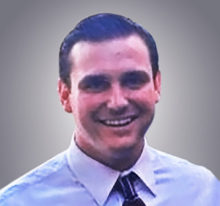 Evan Dorner serves as Director, Federal Government Relations for the California Life Sciences (CLS). Based in CLS's Washington, D.C. office, he supports the organization's federal advocacy priorities by cultivating strong relationships with various stakeholder groups, creating a robust grassroots program for CLS members and assisting with legislative policy, research and more. Evan also assists in the development and implementation of direct legislative advocacy and education efforts with Members of Congress and federal agencies.
Evan comes to CLS after nearly eight years with Congressman Pete Aguilar (CA-31) as Senior Legislative Assistant. With Congressman Aguilar he served as the primary staffer working on health care, education, labor, agriculture, financial services and the Committee on House Administration. In his more than seven years with the Congressman he played a key role in building broad coalitions on issues affecting the Inland Empire region of Southern California. He received his Bachelor of Arts in Political Science from Gonzaga University.