Conversation with Thought Leaders | Emerging Talent Needs in a Post-Pandemic World: Building Organizational Workforce Resilience and Diversity
Back
Oct 7, 2021 12:00 pm - 1:00 pm PT
Even before the current health crisis, changing technologies and new ways of working were disrupting jobs and the skills employees needed to do them. The COVID pandemic has only further spotlighted this concern. Amidst this backdrop, calls for racial justice & equity are further shifting the way companies are thinking about and competing for talent.
Over the last 18 months, the life sciences industry has quickly mobilized to address these global disruptions and changing workplace conditions. How are shifting models of when, how, and where we work raising new challenges and opportunities for life science companies? How can we better tap and develop the diverse talent that is needed to spur innovation? How can the industry best position itself to compete for necessary talent?
Our next Conversation with Thought Leaders will explore creative solutions to these challenges including developing relations with strategic partners to co-develop talent and placing greater emphasis on diversity and inclusion to better address imbalances in talent supply and demand.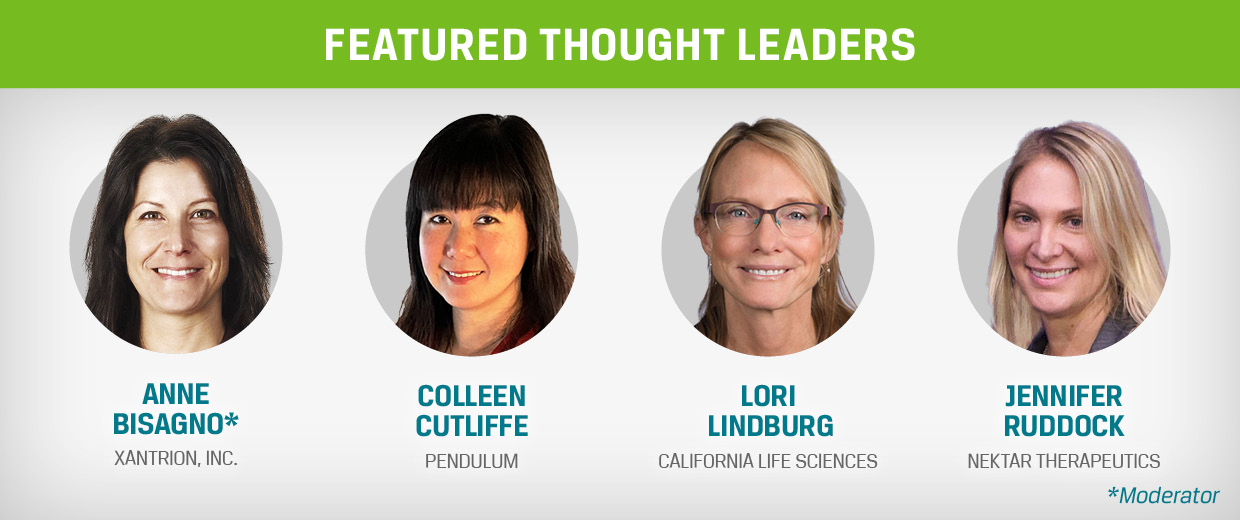 The themes presented in this webinar represent findings from the 2021 California Workforce Trends Report. To request a copy of the report,
click here
.