Jane Chung, R.Ph.
Chief Commercial Officer, Sutro Biopharma, Inc.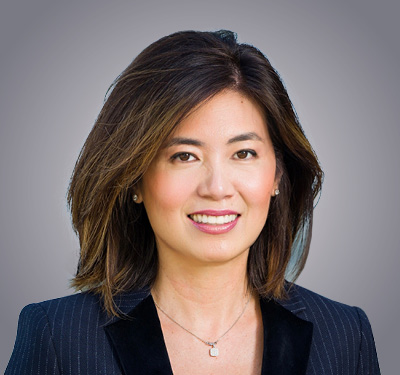 Jane Chung, R.Ph. has over 20 years of pharmaceutical and biotechnology experience and serves as Chief Commercial Officer of Sutro Biopharma, Inc. since August 2021. From 2015 to 2021, Ms. Chung served in several leadership roles at AstraZeneca, including as President and General Manager of AstraZeneca Canada, Vice President of Sales and Marketing of U.S. Immuno-Oncology, and Senior Commercial Business Director.
Prior to that, from 2013 to 2015, Ms. Chung served as Regional Sales Director and Director of Sales Productivity and Effectiveness for Onyx Pharmaceuticals Inc. From 2003 to 2013, she served in various commercial roles for Genentech, Inc., including as Commercial Operations, Manager, Division Manager and Senior Marketing Manager.
Ms. Chung also serves on the Board of Directors of Viracta Therapeutics, Inc. and on non-profit boards in the science, education, and community development arenas.  Ms. Chung received her B.A. from Columbia University, New York, and B.S. in Pharmacy from St. John's University, New York.