Mark Roeder
Partner and Former Global Co-Chair, Life Sciences Industry Group, Latham
& Watkins LLP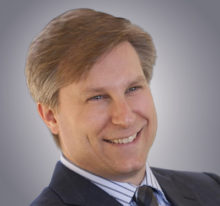 Mark Roeder is a partner in the firm's Silicon Valley office, and served as the Global Co-Chair
of the firm's Life Sciences Industry Group from 2010 to 2020 and previously served as Co-Chair
of the Corporate Department of the firm's Silicon Valley office. He joined Latham in 2002,
bringing a wealth of practice and management experience in the areas of corporate and securities
and mergers and acquisitions law, with a focus on advising life sciences companies.
Mr. Roeder's practice is primarily targeted toward the representation of emerging and public
growth companies, with strong emphasis on companies in the healthcare, life sciences and digital health industries. He frequently advises public and private companies, as well as underwriters and financial advisors, on equity and debt capital markets transactions. He has led a variety of major business transactions, including IPOs, private placements and public offerings on behalf of Life Sciences companies and leading investment banking firms, significant mergers and acquisitions, venture capital financings, joint ventures and other strategic collaborations, and commercial transactions. Mr. Roeder serves as the corporate secretary for many of the public and private
companies he represents.
Mr. Roeder has spoken to numerous industry and corporate groups on topics related to initial
public offerings, corporate governance, venture capital financings, strategic alliances and
transactions and financing strategies.