Michael Boyd
Senior Vice President, Government Affairs and Policy, Gilead Sciences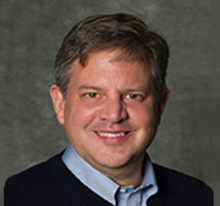 Mike joined Gilead Sciences in October 2018 and, in his role as Senior Vice President, Government Affairs and Policy, he oversees government affairs and policy activities for the company in countries around the world.
Before joining Gilead, Mike led Hillbrook Strategies, a consulting firm he founded where he worked on public policy initiatives for the Pharmaceutical Research and Manufacturers of America (PhRMA), and other clients. He also served as a senior consultant to the global business and economic consulting firm, Charles River Associates, advising on projects for biopharmaceutical clients. Prior to that, he served as Vice President of Government Affairs at AbbVie, where he led a global team that represented the company to governments around the world. He also served on the company's global and U.S. commercial leadership teams.
In addition to his experience in the U.S., Mike has extensive experience working outside the United States. He directed the international government affairs teams at both Pfizer and Schering-Plough Corporation. In 2009, he served as the Acting Director General for the International Federation of Pharmaceutical Manufacturers and Associations in Geneva, Switzerland, where he led the biopharmaceutical industry's advocacy strategies around the world and its engagement with the World Health Organization on a wide variety of issues, including the industry's response to the H1N1 flu pandemic.
Earlier in his career, Mike also worked for Pfizer on health, intellectual property, tax and trade issues and as a legislative assistant for The Honorable Jim Kolbe in the U.S. House of Representatives. He began his career working for GE on legislative and regulatory matters in Washington.
Mr. Boyd earned a JD degree from The American University and holds a bachelor's degree in economics from Kenyon College. He is a member of the Bar in the District of Columbia, Illinois and Pennsylvania. Mike lives in Washington, D.C. with his wife Sarah. They have three children.