California Life Sciences appoints Brent Fisk as Senior Vice President of Government Relations and External Affairs
Back
July 10, 2023
WASHINGTON – California Life Sciences (CLS), the trade association representing California's life sciences sector, announces Brent Fisk as Senior Vice President of Government Relations and External Affairs, effective July 10.
"For over a decade, Brent has played a valuable role in shaping and executing legislative efforts for California life sciences companies," said Mike Guerra, CLS president and CEO. "He's respected by members of the state and federal delegation for his deep understanding of our industry and his ability to translate that knowledge into effective public policy to ensure patients get access to the treatments they need."
"On behalf of the CLS Board, we are pleased to welcome Brent to the team," said Dirksen Lehman, CLS board chair and corporate vice president of public affairs at Edwards Lifesciences. "His experience, expertise, and well-established reputation with key partners and stakeholders will provide significant value to CLS and the patients that our members serve, and we look forward to his leadership and contributions."
In this role, Fisk will oversee CLS's federal and state government relations as well as alliance development activities, including relationships with patient advocacy organizations and third-party stakeholders.
Fisk joins CLS from Horizon Therapeutics where he worked to shape critical healthcare policies on issues related to orphan drugs, Medicare/Medicaid, and critical access.
"CLS member companies are making incredible strides to bring innovative solutions for healthier lives for all patients," Fisk said. "Having worked for some of these companies throughout my career, with a front row seat to the incredible work CLS has helped them accomplish, I'm humbled to now lead this fantastic team."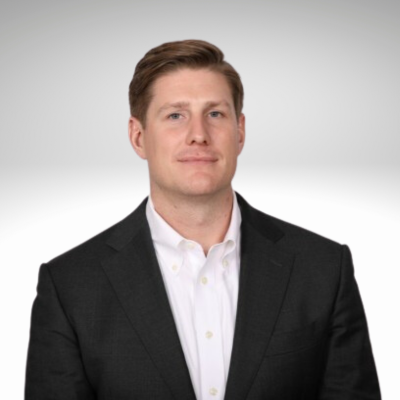 About California Life Sciences: California Life Sciences (CLS) is the state's most impactful life sciences membership organization, advocating for the sector and its diverse innovation pipeline. For more than 30 years, CLS has served the community by supporting companies of all sizes, from early-stage innovators and startups to established industry leaders in the fields of biotechnology, pharmaceuticals, and medical technology. As integral components of a healthy and collaborative ecosystem, CLS also works closely with universities, academic and research institutions, the investment community, and other critical partners that promote this vibrant sector. With offices in South San Francisco, San Diego, Sacramento, Los Angeles, and Washington DC, CLS works to shape public policy, improve access to breakthrough technologies, educate lawmakers, and advance equity within our ecosystem by championing innovative solutions for some of the most pressing challenges of our times. In doing so, CLS fulfills its mission to protect and nurture California's life sciences industry, empowering discoveries that lead to healthier lives around the world. #WeAreCaliforniaLifeSciences
For more information, contact: Alex Burch, senior manager, communications at [email protected].