About the Career Connections Summit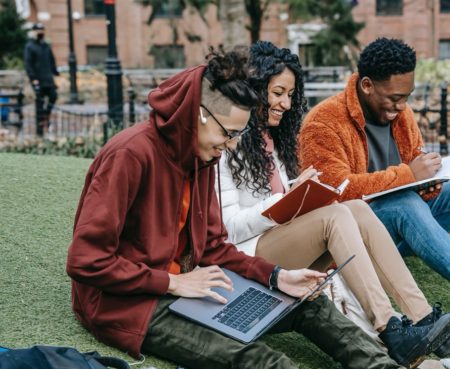 In 2021, California Life Sciences launched the Racial & Social Equity Career Connections Summit, with Slone Partners ENVISION Mentoring Program, to support historically excluded Black, Indigenous and other People of Color (BIPOC) students (high school through graduate) in their career journey. In addition to learning about an expanded range of science-related careers, the quarterly virtual summits are designed to provide students with practical career navigation tools and connections to help them embark on their science careers.
Industry professionals who wish to participate will be invited to become ENVISION mentors and will have the opportunity to introduce their companies and personal career experiences, while forging connections with diverse student talent.
Each Summit Will Consist of:
STEM Career Snapshots
Short introductions from industry professionals designed to expand students' perceptions of STEM careers by exposing them to a variety of roles and functions.
Career Navigation Tools
Engaging workshops delivered by industry professionals designed to equip students with practical tools to begin and augment their STEM career journey, such as: Making Your STEM Resume Pop; Building Your Brand through LinkedIn; Finding Your Next Internship; Interviewing & other Job Search Secrets.
Career Connections
Intimate networking groups will facilitate industry-student and peer-to-peer introductions between high school students, undergraduates, and industry professionals, with the goal to expose students to potential career opportunities.
We have postponed our upcoming event until early 2022 in order to bring on industry partners who are actively seeking interns and new-hires for the summer. To learn about upcoming dates and to reserve your spot, sign up below and we will be in touch with details.
Thank You To Our Supporters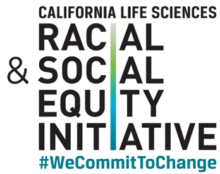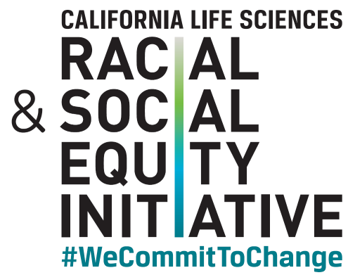 This program is part of the California Life Sciences' Racial and Social Equity Initiative, a unified effort to do more for the historically excluded Black, Indigenous and other People of Color (BIPOC) populations in California. #WeCommitToChange.