About the Career Connections Summit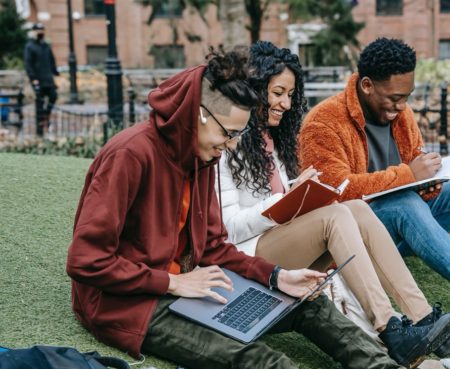 RSE Career Connections Summit with Slone Partners' ENVISION invites historically excluded (Black, Indigenous and other People of Color, or BIPOC) high school and undergraduate students to embark on a career navigation journey supported by industry professionals and prospective mentors. In addition to learning about an expanded range of science-related careers, the quarterly virtual summits are designed to provide students with practical career navigation tools and connections to help them embark on their science careers.
Industry professionals who participate in the summits will have the opportunity to introduce their companies and their career journeys, while forging connections with diverse student talent. Interested industry professionals will also learn how to become ENVISION mentors.
CLS is launching its first RSE Career Connections Summit with Slone Partners ENVISION Mentoring Program on August 9 for 50-75 BIPOC high school and undergraduate students and industry professionals.
Inaugural RSE Career Connections Summit
What
Racial & Social Equity (RSE) Career Connections Summit

Who
• BIPOC (Black, Indigenous & Other People of Color) high school and undergraduate students in CA and beyond
• Industry professionals seeking access to diverse talent

.

Topic
Making Your STEM Resume Pop

When
Monday, August 9, 12:00 – 1:30 PM PT / 3:00 – 4:30 PM ET via Zoom

12:00 – 12:30    STEM Career Panel
Moderator: Candace Nortey, Executive Director, Diversity, Equity & Inclusion, Slone Partners
Panel:
Hilda Mwangi, Esq., MBA, Research & Communications Lead, Takeda CA
John Newby, CEO, Virginia Biotechnology Association
Andrew Rodriguez, Head of Business Development, Millipore Sigma

.

Agenda
12:30 – 1:00       Career Navigation Workshop: How to Make Your Stem Resume Pop
Dianna Ngo, Scientific Recruiter, Kelly Services
(Students without resumes will be invited to a virtual resume building workshop on Aug. 3 with Kelly Services)

.

1:00 – 1:30         Career Connections Networking Breakouts
Students and Industry Participants will be guided through a set of questions aimed at helping them get to know one another
Each Summit Will Consist of:
STEM Career Snapshots
Short introductions from industry professionals designed to expand students' perceptions of STEM careers by exposing them to a variety of roles and functions.
Career Navigation Tools
Engaging workshops delivered by industry professionals designed to equip students with practical tools to begin and augment their STEM career journey, such as: Making Your STEM Resume Pop; Building Your Brand through LinkedIn; Finding Your Next Internship; Interviewing & other Job Search Secrets.
Career Connections
Intimate networking groups will facilitate industry-student and peer-to-peer introductions between high school students, undergraduates, and industry professionals, with the goal to expose students to potential career opportunities.