Saptarsi Haldar, MD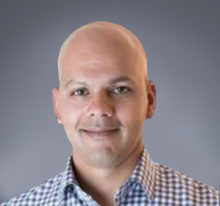 Sap joined Amgen in Aug. 2018 from the Gladstone Institute of Cardiovascular Disease and UCSF, where he is still a Professor. In that role, he ran a lab focused on how cells in the cardiovascular system control gene expression and how these gene control mechanisms go awry during disease. His lab had a major interest in congestive heart failure, a very common and deadly condition that affects a large number of adults. More specifically, he has developed therapeutic approaches that target gene-control mechanisms in the stressed and failing heart, a process that has striking similarities to uncontrolled growth in cancers. In addition to his academic work, Sap co-founded Tenaya Therapeutics, which is focused on developing therapies for heart failure. Sap is also a board-certified cardiologist who continues to actively see patients while conducting his fundamental research.
Sap has received several awards, including the NASA Award in Biomechanics Research, a Stanley J. Sarnoff Fellowship for Cardiovascular Science, the Jeremiah Stamler Distinguished Young Investigator Award, and the Hartwell Foundation Individual Biomedical Research Award. He was also a member of the Associate Scientific Advisory Board of Science Translational Medicine and has served on grant reviews for the National Institutes of Health and American Heart Association.  He has been elected as a Fellow of the American Heart Association and inducted into the American Society for Clinical Investigation.
Sap received a bachelor's degree in engineering from Cornell University and an MD from Johns Hopkins University School of Medicine. He completed an internship and residency in internal medicine at Johns Hopkins and a fellowship in cardiovascular disease at Brigham & Women's Hospital and Harvard Medical School.