Vasiliki Anest, Ph.D.
Chief Innovation Officer, USC Norris Comprehensive Cancer Center (NCCC)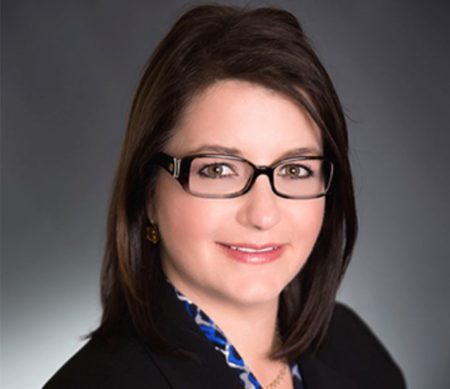 Dr. Vasiliki Anest serves as the Chief Innovation Officer for USC Norris Comprehensive Cancer Center (NCCC). As a senior member of NCCC, Dr. Anest will contribute to the future vision of NCCC's innovation strategy and collaborate with USC Norris members and leaders to foster innovation and build strategic public-private partnerships. Dr. Anest also serves as Business Director of the Rosalie and Harold Rae Brown Center for Cancer Drug Development at USC Norris and Senior Director of Business Development and Industry Relations at the MESH Academy, Keck School of Medicine of USC. She has forged collaborative relationships and formulated unique partnering strategies with university, government, and industry partners that enable the convergence of disciplines that can meet an unmet need and have a greater impact on human health and disease.
Dr. Anest joined USC in 2013 from Life Technologies Corporation, where she held positions of growing responsibility in R&D (epigenetics), global market development (oncology), and global external R&D (collaborations and strategic alliances). This collective experience spanned functional and divisional boundaries to identify, evaluate, and execute on project- and alliance-based business models to drive organizational profitability. Dr. Anest is a long-time champion of innovation and collaboration, participating in USC-wide efforts such as the Innovation Council as well as external bioscience ecosystem initiatives. Dr. Anest was recently elected to the Board of the California Life Sciences Association, Board Member and Strategic Steering Committee for the Los Angeles Venture Association (LAVA), and the Steering Committee for the Heal.LA Bioscience Accelerator. She brings over 15 years of experience in research and development, academic-industry relations, strategic partnerships, business development, and innovation management.
Dr. Anest earned a Bachelor of Science in Biochemistry and Cell Biology from the University of California, San Diego; a PhD in Genetics and Molecular Biology in Dr. Albert Baldwin's lab at the Lineberger Comprehensive Cancer Center at the University of North Carolina; and was a postdoctoral fellow focusing on Epigenetics with Dr. C. David Allis at The Rockefeller University. Anest was also Cancer Research Training Award (CRTA) Fellow at the National Cancer Institute, Bethesda, MD.