CALIFORNIA LIFE SCIENCES AND WOMEN IN BIO OFFER NEW PROGRAM FOR WOMEN-LED LIFE SCIENCES COMPANIES
Back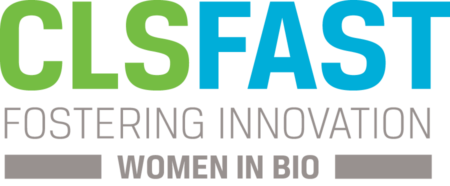 February 16, 2022
SOUTH SAN FRANCISCO, SAN DIEGO, LOS ANGELES, SACRAMENTO, Calif, — In a new partnership, California Life Sciences (CLS) and Women in Bio (WIB) are now offering a premier program for emerging life sciences companies founded or co-founded by women.
The WIB-FAST Advisory Program will serve female-founded companies from across the country who are developing innovative technologies to improve human or environmental health. WIB-FAST is designed to help entrepreneurs who seek advising on raising capital, commercialization or business plans, and legal or scientific strategy.
"This collaboration only augments CLS's commitment to elevate some of the most compelling science coming from female founders, many of whom have persevered against strong forces to build their companies," said Dr. Julie Harness, CLS Senior Director of Innovation Services. "When patients, investors and partners miss out on the innovations from almost half of the population, we all take a step back. This program is a step forward towards augmenting this value in our ecosystem."
Selected entrepreneurs will benefit from weekly meetings with experienced advisors, custom-selected for each WIB-FAST company.
"We are very excited to be partnering with CLS to expand the CLS FAST intensive accelerator to WIB founders," said Lisa Iadicicco, WIB executive director. "WIB's mission is to elevate all women in the life sciences and supporting industries–from the classroom to the boardroom. With this type of programming and collaboration, we are doing just that."
CLS is accepting applications right now for the 2022 WIB-FAST program. Applications are due March 11.
Click HERE to apply or email [email protected]
Companies selected for the program will present at Startup Stadium at the BIO International Convention and at the WIB-FAST Closing Showcase in San Diego in June 2022 (details to follow).
About CLS FAST Program, the program upon which WIB-FAST is modeled:
The FAST Advisory Program provides select entrepreneurs with intensive team review and coaching to perfect their business model and product development plans and to build a compelling commercialization strategy. Experienced entrepreneurs, product, and business experts (which may include clinical development, regulatory, legal, reimbursement and business development specialists) advise selected startups.
Since launching in Fall 2013, FAST program cycles have generated more than 9000 advisory hours valued at over $2M for the 96 companies who have been through the program. Since participating in FAST, these companies have raised >$2.2B and created over 770 new jobs, more than tripling their workforce. Over 34 of these companies have secured Series A and beyond, and 21 have concluded strategic partnerships.
If you are interested in sponsoring FAST or WIB-FAST, please contact Lori Lindburg at [email protected].
About Women In Bio
Founded in 2002 to support all women employed in the field of life sciences from the classroom to the boardroom, Women In Bio (WIB) is a multifaceted organization with 14 chapters across North America and Montreal. It offers an array of professional educational programs, peer to peer learning, mentoring and networking opportunities, and is the only organization for women that integrates all career levels and life sciences fields. WIB is funded by sponsors and partners dedicated to supporting women of all ages in their lifelong journey in the life sciences and beyond. Please visit https://www.womeninbio.org.